According to the experts at HGTV, homes should always have gutter guards. The K Guard Gutter Guard equipment is very cost effective and useful.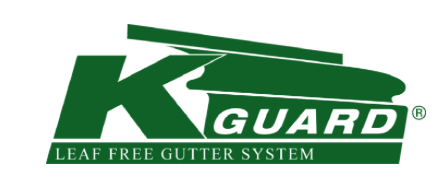 Westerville OH – May 31, 2017 —
K Guard Gutter Guards are pleased to announce that they have developed a four-part gutter guard consisting of the hood, gutter, downspout and patented K-Guard hangers. The company encourages every home and business owner to install cost effective and useful gutter guards for aesthetics and functionality. Gutters which are full of rotting leaves are not only unsightly, but damaging to the walls, foundation and other home surfaces. Gutter toppers, helmets and covers will not prevent the leaking and rotting, K-Guard Gutter Guard equipment is needed.
Gutters are designed to protect structures from water damage by collecting rainwater from the roof and channeling it away from the foundation, driveway and porches. Traditional open-top gutters also collect debris and leaves, causing the gutters to clog, leading to ineffective water drainage and potentially severe damage to the structure. Clogged gutters can cause damage to the home's foundation and roof, as well as water staining and rotting fascia board. Without a leaf-free gutter system periodic climbing of a ladder to keep gutters clear is necessary.
The gutter guards manufactured by K-Guard form a completely engineered and integrated, leaf free system. The system is built around patented high-strength hangers constructed of strong, all-weather polymers. The hangers are set every 24 inches inside the gutter and fully support the hood. The gutter doesn't sag or lose its form. The system is very durable. It is constructed of heavy-duty aluminum which won't corrode. The coating will last over two decades and the hangers give the gutters the strength to withstand almost any weather condition.
The K-guard gutters are a full five inches wide, enabling them to drain more water than other smaller systems. The downspouts are also larger so they are able to flush out any small pieces of debris which may occasionally enter the system. The appearance of the gutters is smooth and curved, complementing and adding appeal to the home.
Contact Info:
Name: Steve Driskill
Organization: K Guard Gutter Guards
Address: 653 McCorkle Blvd, Unit M, Westerville OH 43082
Phone: (614) 689-0853
For content enquiry, please reach us at