This report helps to analyze competitive developments such as joint ventures, strategic alliances, mergers and acquisitions, new product developments, and research and developments in the Global 3D Printing Market.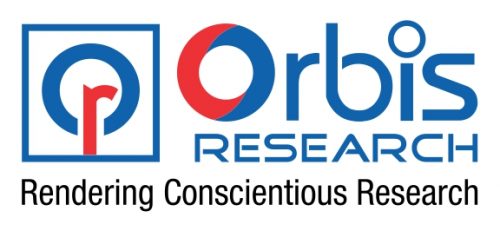 Dallas, United States – June 7, 2017 —
Orbis Research delivers key insights on the global 3D Printing market in a new report titled "Global 3D Printing Market By Technology (Stereo lithography, Fused Deposition modelling, Selective Laser Sintering, Selective Laser melting, Electron Beam melting, Laminated Object manufacturing, Digital Light processing), Process (Photo polymerization, material extrusion, Sheet lamination, Binder jetting, Material jetting, Powder Bed fusion, Direct energy deposition), Industry, Geography, Trends, Forecast 2017-2022" In this report, Orbis Research sheds light on the various factors and trends impacting market growth over the forecast period (2017 – 2022).
The Global 3D Printing Market is valued at USD 7.9 billion in 2016 and is expected to reach a value of USD 33.58 billion by the end of 2022, growing at a projected CAGR of 27.29 % during the forecast period of 2017 – 2022. This technology was initially used by companies for prototyping purposes for decades; however, it is also being slowly being integrated into final products in the past few years. 3D printing offers applications in a wide range of products from jet engines to custom designed bikinis, from advanced prosthetics to living tissue with a potential to disrupt the entire manufacturing industry.
Download PDF Sample of 3D Printing Market@ http://www.orbisresearch.com/contacts/request-sample/217427
The industry is driven by recent technological developments which promise gains and flexibility, thereby enabling faster design, development and launch of products. Further, manufacturers have realized the advantages 3D printing offers to reduce material, labor and transportation costs. Manufacturing units have been able to cut down on material wastage through the use of 3D printing. Governments across the world have already started investing in 3D printing R&D which is having a positive impact on technology propagation and adoption. Recently, the Dutch government invested an additional USD 150 million in 3D printing related research and innovation. However, the market remains constrained by high costs of equipment needed to take 3D printing to an industrial scale. The lack of an International Standards body regulating manufacturers also limits the market.
Browse Full Report with TOC: http://www.orbisresearch.com/reports/index/global-3d-printing-market-by-technology-stereo-lithography-fused-deposition-modelling-selective-laser-sintering-selective-laser-melting-electron-beam-melting-laminated-object-manufacturing-digital-light-processing-process-photo-polymerization-material-ext
The 3D printing market is segmented based upon technology (Stereo lithography, Fused Deposition modelling, Selective Laser Sintering, Selective Laser melting, Electron Beam melting, Laminated Object manufacturing, Digital Light processing and others). The 3D printing market is segmented based upon process (Photo-polymerization, material extrusion, Sheet lamination, Binder jetting, Material jetting, Powder Bed fusion and Direct energy deposition). The market is segmented based upon type of printer (desktop 3D printer, industrial 3D printer & others). The 3D printing market is segmented based upon material (Plastics, Metals, Ceramics, Paper, Bio Materials and others). The market is segmented based upon end industry/applications (Automobile, Aerospace, Healthcare, Defense, Energy, Jewelry, Architecture, Fashion, Art & sculptures and Food).
Place Purchase Order for this Report@ http://www.orbisresearch.com/contact/purchase/217427
The market is segmented geographically into North America (US, Others), Latin America, Europe (Germany, UK, France, Italy, Spain and others), Asia -pacific (China, Japan, India and others) and Middle east & Africa. The US holds the largest market share, followed by Europe, in which Germany contributes to approximately 33% of market. The Asia Pacific region is forecasted to record the highest CAGR growth rate over the reporting period.
In future, the 3D printing market can transform the industry by re-imagining the entire supply chain. From a model where companies spend money on outsourcing labor and then paying for transportation via cargos, industry could move to a model where digital designs are sent to 3D printing farms. This will help localization and regionalization of the manufacturing process, challenging economies of scale. This will mostly benefit small and medium enterprises (SME's) to gather some ground. As technology progresses, induction of new materials like graphene and polymers will open up the industry into new applications like smart device manufacturing. Since, customized parts can be so easily manufactured, it could lead to the synthesis of a completely new replacement and repair industry. Researchers have been tweaking around with 4D printing technologies which allow designers to add shape memory to their designs. This can lead to applications like temperature sensitive tubes, which change their size and shape based upon external temperature. The challenges faced by the industry include threats posed to intellectual property due to its widespread adoption. Designs sent from one place to another can easily fall into the hands of hackers. Also, for adoption into industry wide manufacturing, the printer hardware needs to develop as fast as applications grow. A few key market players in the industry analyzed in the report are Stratasys Ltd, 3D Systems Corporation, The Exone Company, Arcam Group, Sciaky Inc, Voxeljet AG, Materialise NV, Mcor Technologies Ltd, EOS GmbH, Organovo Holdings Inc, 3D Ceram and others.
Key Deliverables in the Study
• Market analysis for the Global 3D printing Market, with region specific assessments and competition analysis on global and regional scales.
• Market definition along with the identification of key drivers and restraints.
• Identification of factors instrumental in changing the market scenarios, rising prospective opportunities, and identification of key companies that can influence this market on a global and regional scale.
• Extensively researched competitive landscape section with profiles of major companies along with their market.
• Identification and analysis of the macro and micro factors that affect the global 3D printing market on both global and regional scales.
• A comprehensive list of key market players along with the analysis of their current strategic interests and key financial information.
• A wide-ranging knowledge and insights about the major players in this industry and the key strategies adopted by them to sustain and grow in the studied market.
• Insights on the major countries/regions in which this industry is blooming and to also identify the regions that are still untapped.
Table of Content:
1.INTRODUCTION
1.1 Market Definition
1.2 Market Scope
1.3 Market Constraints
2. RESEARCH METHODOLOGY
2.1 Introduction
3. EXECUTIVE SUMMARY ( MARKET SHARES AS OF 2016)
3.1 Abstract
3.2 Overall Market Shares( Current)
3.3 Future Predictions
4. MARKET OVERVIEW
4.1 Overview
4.2 Market size and Forecast
4.3 Industry value chain analysis
5. Market Dynamics
5.1 Introduction
5.2 Drivers
5.2.1 Reduced material, labor and transportation costs
5.2.2 technological advancements promising gains in speed and flexiblity
5.2.3 Reduction of waste material for complex products
5.2.4 Government funding for R&D
5.3 Restraints
5.3.1 High cost of 3D printing equipment
5.3.2 Lack of an international standards body
About Us:
Orbis Research is a single point aid for all your Market research requirements. We have vast database of reports from the leading publishers and authors across the globe. We specialize in delivering customised reports as per the requirements of our clients. We have complete information about our publishers and hence are sure about the accuracy of the industries and verticals of their specialisation.
Contact Info:
Name: Hector Costello
Email: sales@orbisresearch.com
Organization: Orbis Research
Address: 4144N Central Expressway, Suite 600
Phone: +1 (214) 884-6817
For content enquiry, please reach us at