Topics also related to Healthcare: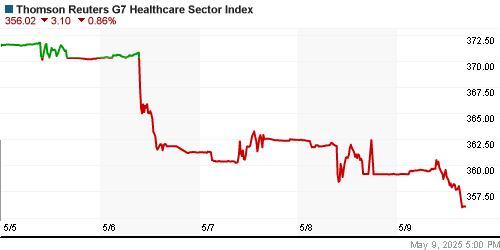 * KOSPI index climbs; foreigners buy * Korean won gains versus U.S. dollar * South Korea bond yields up SEOUL, Oct 17 Round-up of South Korean financial markets: ** South Korea's KOSPI stock index added more than 1 percent on Wednesday, tracking overnight gains in Wall Street which surged on upbeat earnings reports. The Korean won strengthened against the dollar, while bond yields climbed. ** As of 0129 GMT, the KOSPI was up 31.25 points or 1.46 percent at
Upcoming Events
No related earnings announcements are currently scheduled within the next 7 days.